Poop - Kacken
Collect your poop data
---
Description
—Records the number of toilet visits to Health as falls (since there is no entry for poop). —Calculates the average for the last month / week / today (statistics).
—Erfasst die Anzahl von Toilettengängen in Health als Stürze (da es fürs Kacken keinen Eintrag gibt). —Errechnet den Durchschnitt für den letzten Monat/Woche/Tag (Statistik).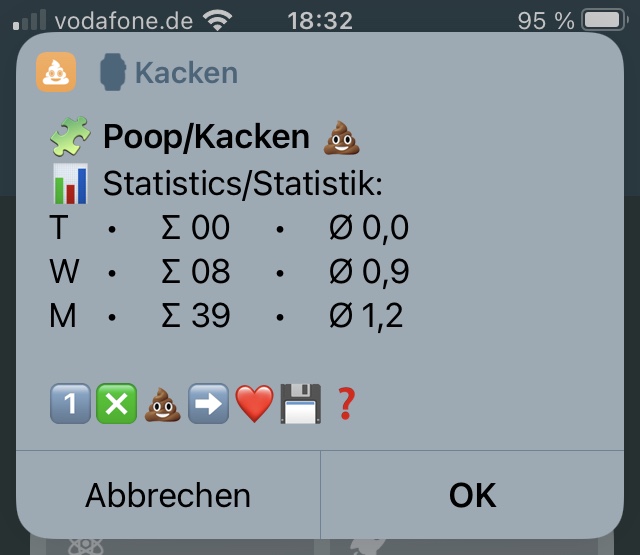 iPhone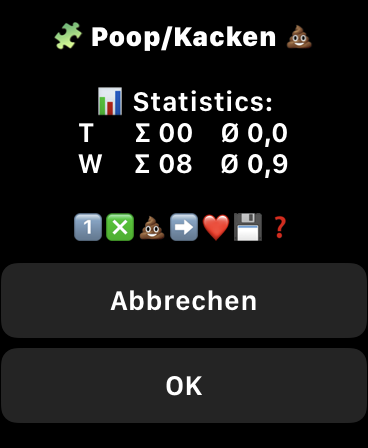 Watch
---
Latest Release Notes
1.6 - Feb. 18, 2022, 8:40 a.m.
v1.6 confirm msg
Version history
---