Splatoon 2: Get Current Map Rotation
This shortcut retrieves the current rotation of maps and modes for Nintendo's Splatoon 2.
---
Description
About
Nintendo's Splatoon 2 maps and game modes change every 2 hours, this shortcut makes it easy to stay up to date with the current game mode, whether it's Turf War, Ranked, or League mode.
The shortcut is easy to customize how you want to be notified:
Simple text based push notification
Push notification with rich graphic
Ability to save the graphic to display on a photo widget
Run an automation every 2 hours to receive a push notification or add it to your home screen to manually check what stages are in rotation.
---
Demo
Want to see screenshots or a short demo video? Check out my thread on twitter.
If you need support setting up the shortcut or have ideas/feedback, please reach out to me:
---
Set up
Note: Answers to the import questions are case sensitive. If you encounter errors, make sure there isn't an empty space at the end of the value.
Choose which game mode you want information about:
Choose how you want to be notified: simple text-based, rich image-based, or no push notification:
If you want to use a photo widget to display the Splatoon graphic on your home screen, choose which size, or none. (I recommend Widgetsmith)
If you are not planning on utilizing the photo widget, you can skip the next steps.

Select which album this shortcut will save the current rotation's image to.

You will want to make sure your widget app points to the same photo album to display that image

Next, select a new album the shortcut will save old, previous rotations to.

This is to make sure the photo widget does not display an outdated rotation on the home screen.
---
Example Images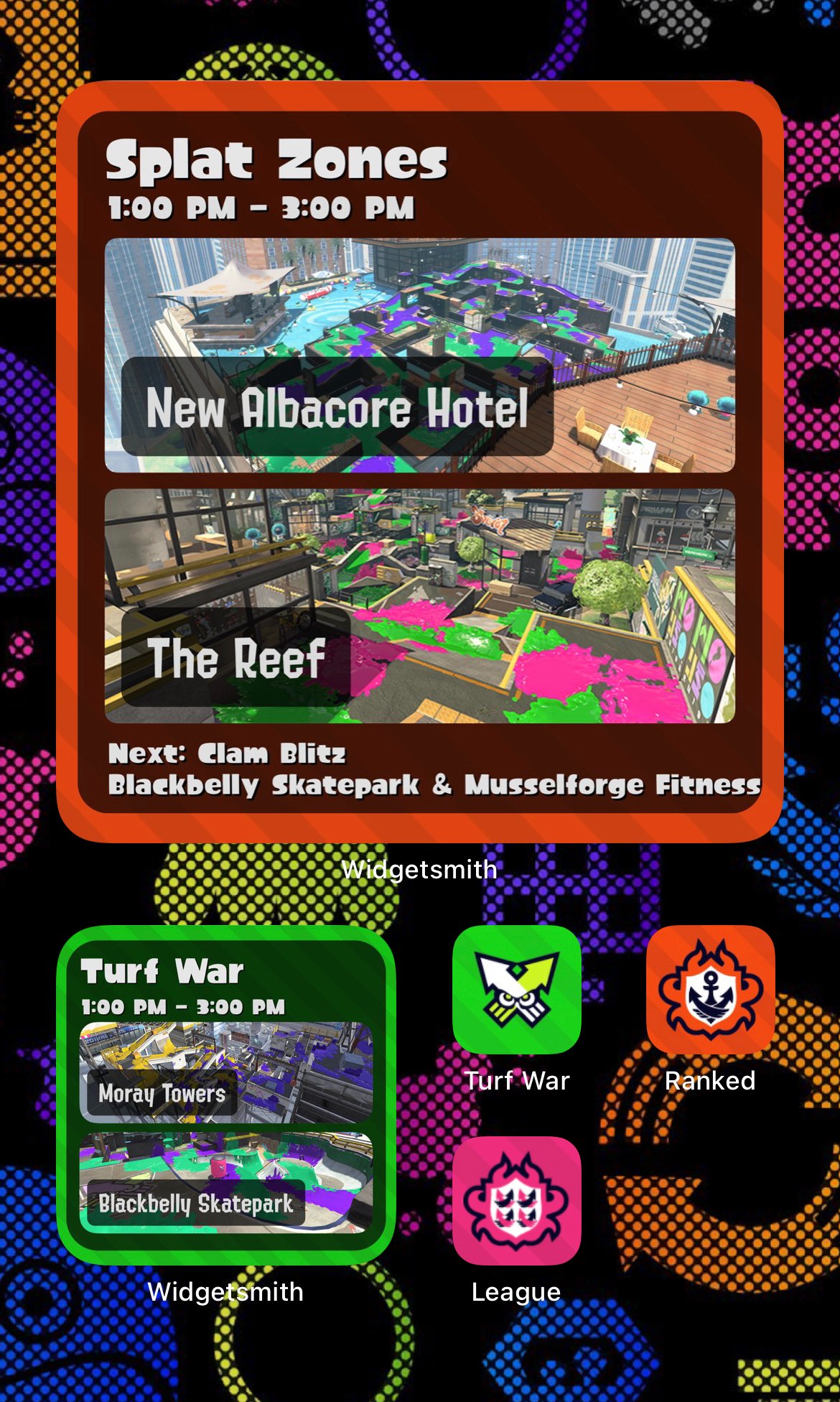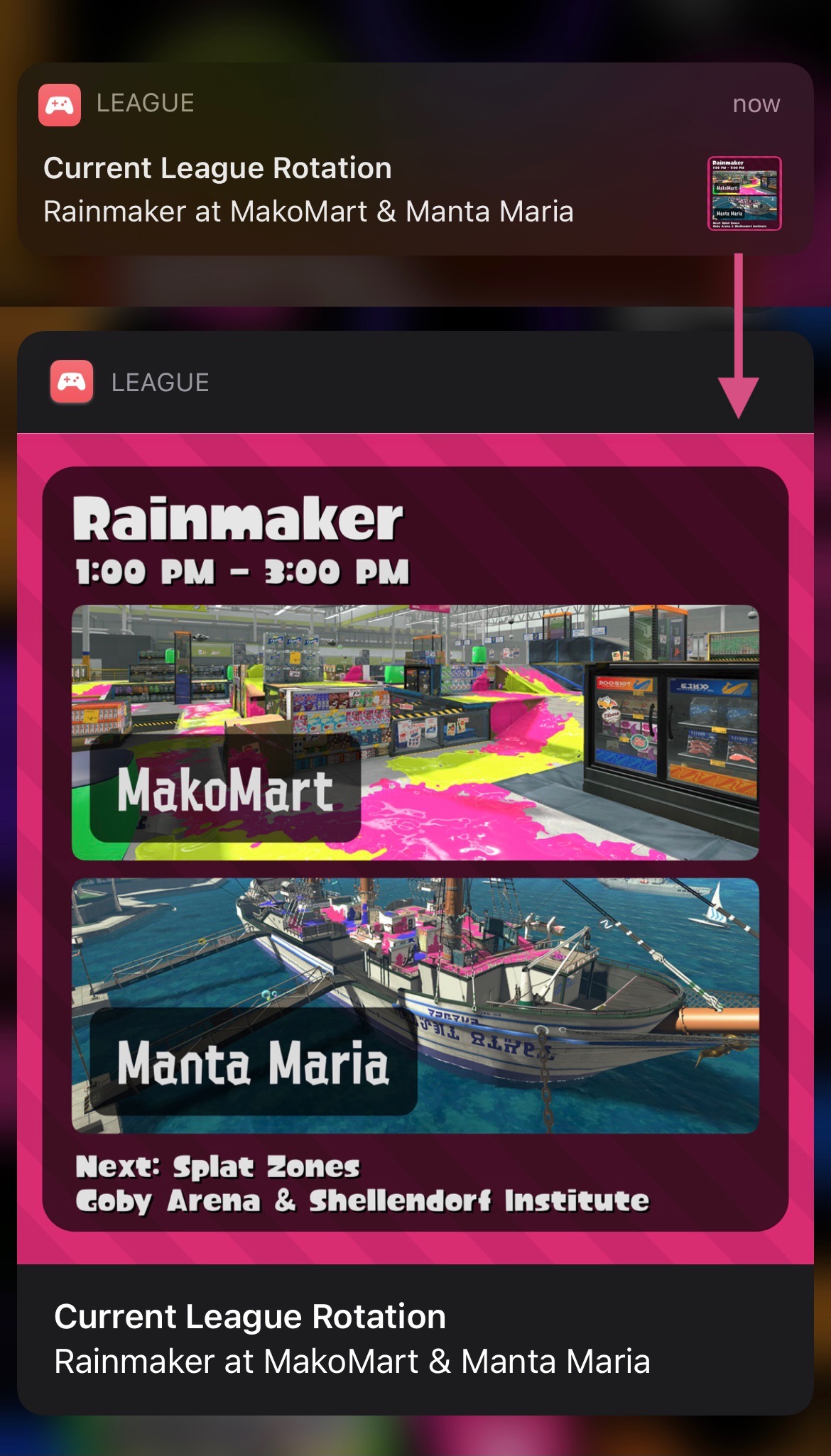 ---
Latest Release Notes
1.03 - May 2, 2022, 8:37 p.m.
Updating Setup questions. The previous version accidentally removed the ability to select the Photo Album that the Widget photo would save to.
Version history
---
Feedback
Log in or sign up to leave feedback.
@Vodkarm06
omg ! best shortcut for splatoon !!
· 9 months, 2 weeks ago
@Southerncountrybellegirl
How do I post images on my shortcuts
· 9 months, 2 weeks ago
@lostcat420
Author
Could you describe the issue you're having? Does it only give you a push notification with text because if you want it to generate an image, you need to choose Notification Style: Rich.
· 9 months, 2 weeks ago